6.- Perform Custom DFM Rule Checks
The PCB Analyzer will perform DFM checks to ensure the design is ready for manufacture. Use one of our predefined DFM Rule Sets or create and save your own custom DFM Rule Set. After running the DFM Rule checks, rules with problems get a "Show" button.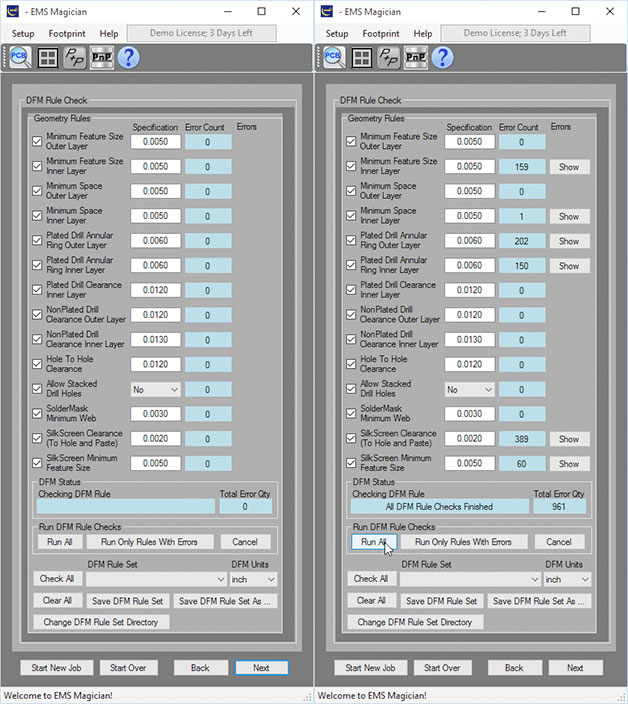 You can quickly navigate errors. Use the navigation controls to cycle through the errors. Make corrections using the CAM editor and rerun the DFM Checks until all problems are solved.